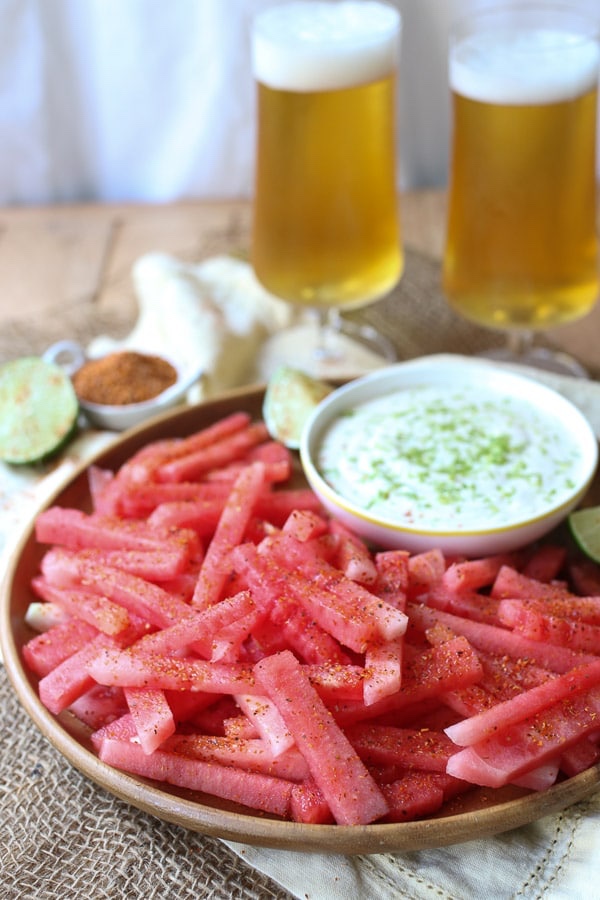 Sharing again, before watermelon season ends…
LOVE this idea…??❤️??
These Watermelon Fries with Coconut Lime Dip are a great Healthy Snack that's perfect for the whole family…
Get your last watermelon fix in before FALL with this easy recipe! ?
Ingredients
1 watermelon rind removed and cut into long fry-like shapes
2 tsp Tajin Classic Seasoning
Dip:
1 cup coconut yogurt
Zest and juice of 1 lime
1 tbsp coconut sugar or to taste
Instructions
In a bowl, combine yogurt, lime juice and zest and coconut sugar. Set aside.
On a plate, scatter watermelon fries and sprinkle Tajin classic seasoning.
Serve with dip and enjoy!