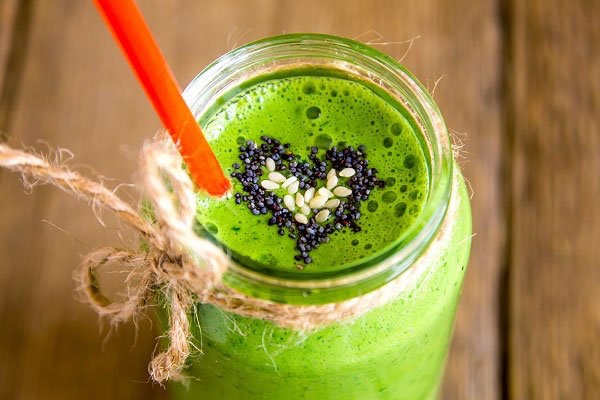 It's the middle of winter and that can lead to the onset of the dreaded cold or flu. However, with some simple yet powerful antioxidant and immune boosters added to your daily diet, you'll build up a natural defense and hopefully remain free of any nasty symptoms.
Here's my 3 favourites:
Going Green
You will need:
1 banana
1 shot espresso (40 mL)
2 Tbsp almonds
1 Tbsp ground flax seeds
2 tsp honey
1 Tbsp cinnamon
½ cup ice
Per serve:
1178 kJ
6.6g protein
12.3g fat
35.9g carbs
Morning Magic
1 stick Isagenix Greens
1 packet IsaLean Shake (French Vanilla)
½ lemon, peeled
½ lime, peeled
200 mL filtered water
4 ice cubes
Shaved lime zest and mint leaves to garnish
Per serve:
1412 kJ
39.6g protein
6.7g fat
31g carbs
Super Elixir
You will need:
1 scoop IsaPro
½ stick Isagenix Greens
1 cup chopped pineapple
1 cup coconut water
1 tsp fresh turmeric
1 small slice ginger
1 tsp chia seeds
½ cup ice
Per serve:
966 kJ
protein 21.8g protein
5.3g fat
23.9g carbs
Method for All 3 Recipes:
Place all ingredients into an IsaBlender, blend up for 30 seconds, serve in a tall glass and enjoy!