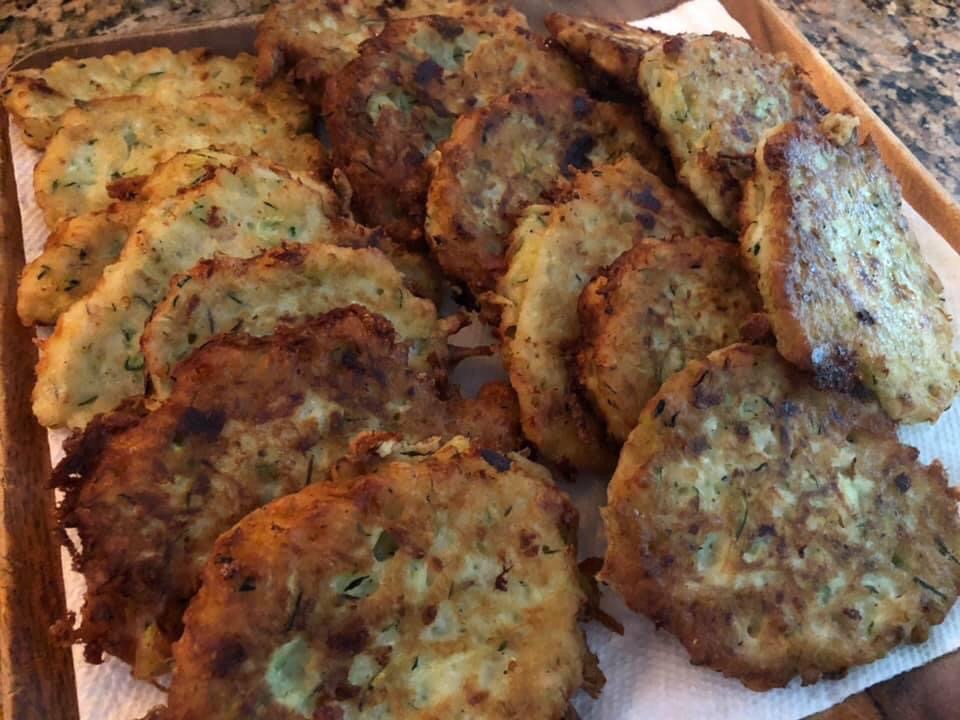 The freshest, easiest and most delicious zucchini pancakes ever!
Two medium size zucchini shredded
1 small red onion shredded
1/2 cup shredded mozzarella
1/3 cup locatelli cheese
1 egg
1 cup presto self rising flour (very important, do not use all purpose flour)
1 tsp pepper
1/2 cup milk
Put the zucchini and red onion in a dish towel and squeeze out all the juices (very important)
Add all ingredients and mix well. Drop by tablespoon full into a frying pan with olive oil, turn when lightly brown on one side.
Enjoy!