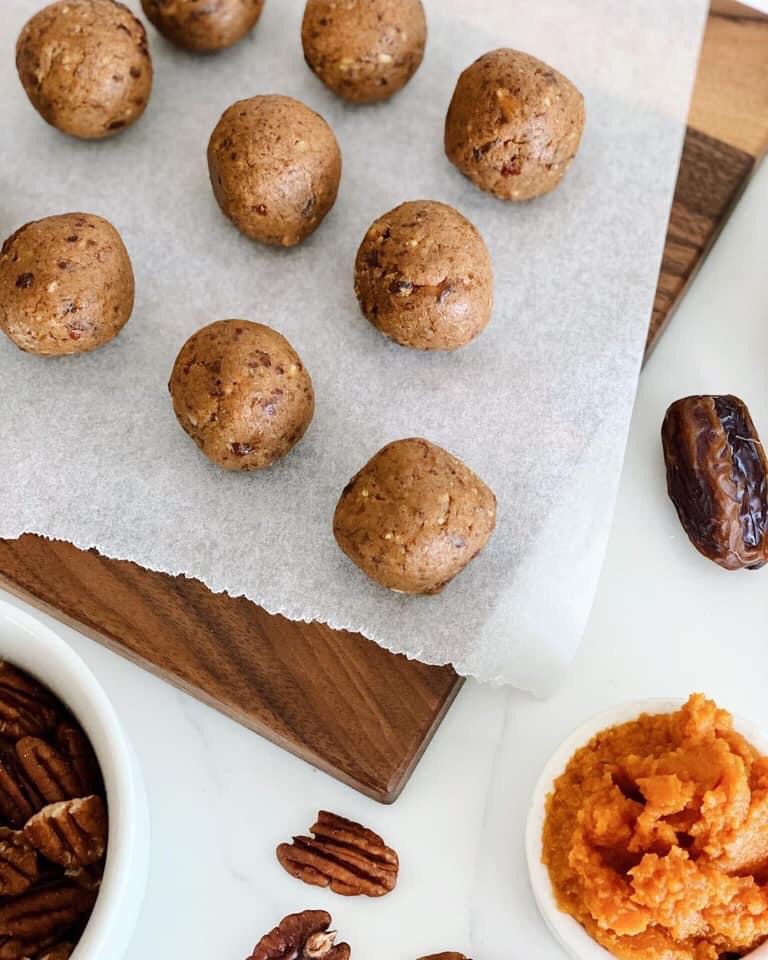 I am not a big fan of pumpkin or pumpkin spice (I know) ? but these little energy bites have just the faintest hint of both that creates a warm, Fall ? flavor!
These energy bites are designed to provide ENERGY! They're a great little snack before a workout or during a busy day!
Each energy ball provides about:
? 115 calories
? 7 G healthy fats
? 12 G of carbohydrates
? 3 G of protein
I know we usually look for protein rich snacks, but these will fuel your day in a different way! Each little ball is packed with easily digestible carbohydrates coming from dates and healthy fat coming from the pecans! Not to mention they taste like Fall ?
These are a great option to switch up snack-time and fuel any active lifestyle!
What I used:
1 cup unsalted pecans
1 cup pitted dates
2 tbsp pumpkin purée (not the pie filling, pure pumpkin)
2 tsp pumpkin spice
1 scoop IsaPro (I used Plant-Based Vanilla)
What I did:
Throw all of these ingredients into a food processor and blend until a thick, smooth paste is formed. You may need to scrape down the sides a couple times to make sure it is all getting processed! Scoop into 1.5 tbsp balls and store in the refrigerator in an airtight container. This recipe makes 11 energy balls.
Enjoy!