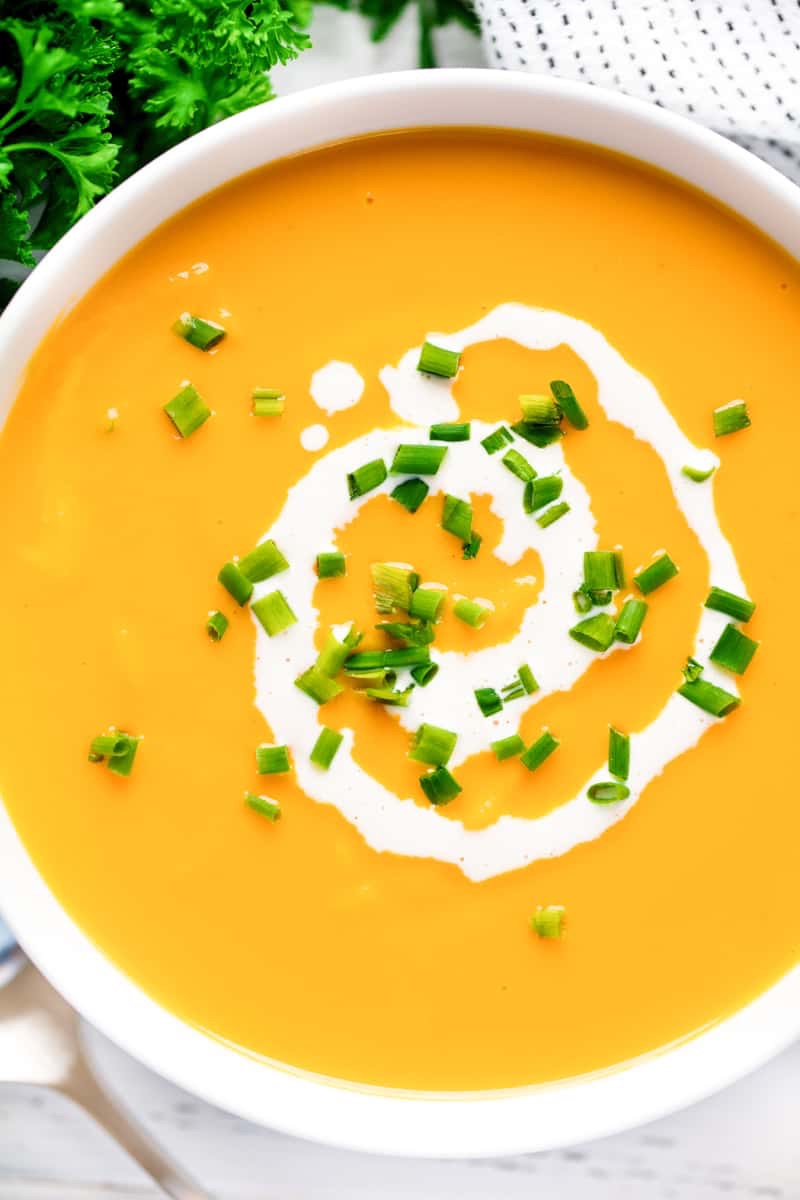 I love this recipe because it's easy! Chop everything, throw it in the crockpot, cook, then blend. That's it. And you can add other veggies like squash or season it with curry to mix it up. Happy cooking!
• 3 lbs. sweet potatoes, roughly chopped;
• 1 onion, chopped;
• 2 stalks celery, sliced;
• 2 medium carrots, chopped;
• 1 tbsp. garlic, minced;
• 5 cups chicken or vegetable stock;
• 1 cup coconut milk;
• Sea salt and freshly ground black pepper;
Place all the ingredients except for the coconut milk in a slow cooker.
Season everything to taste with sea salt and freshly ground black pepper.
Cover and cook on low for 6h or on high for 4 h.
Puree everything until smooth using a blender or an immersion blender.
Add the coconut milk, give everything a good stir, and cook for another 30 minutes.
Adjust the seasoning and serve warm.