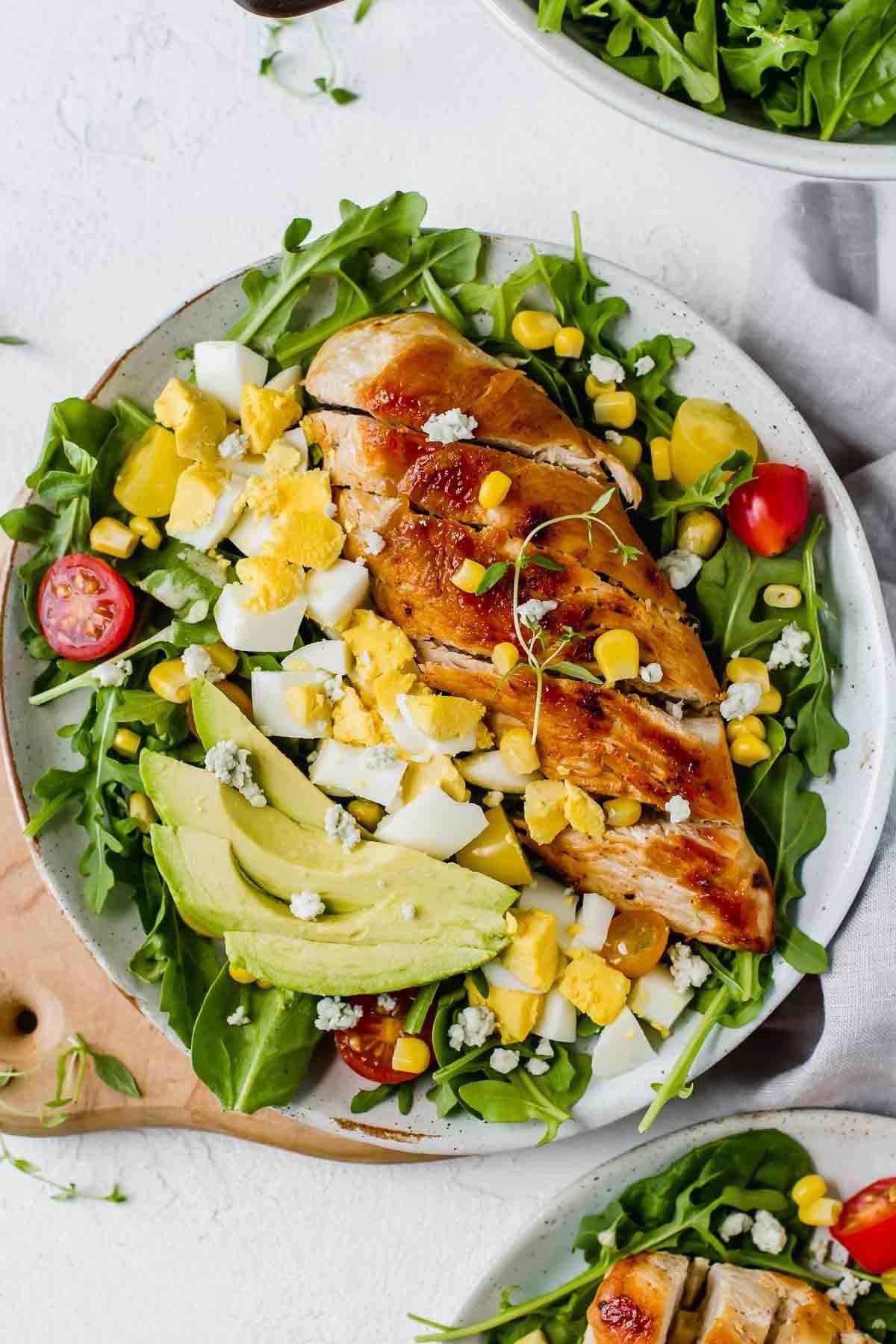 INGREDIENTS:
-2 chicken breasts (12 oz)
-2 Tbsp olive oil
-4 eggs
-1 large avocado
-10 grape tomatoes
-1/2 cup corn, canned
-1/2 cup blue cheese, crumbled
-4 cups lettuce or greens of choice
INSTRUCTIONS:
Grill the chicken breasts on the stove top for about 10-15 minutes on each side in your choice of oil.
While the chicken is cooking, hard boil the eggs by placing them in 1 inch of water and bringing to a boil.
Once the water is boiling, lower the heat and let simmer for about 10-12 minutes.
Remove the egg shells and cut the eggs into small pieces.
Slice the avocado and cut the tomatoes into halves.
Top each plate of lettuce with sliced or cubed cooked chicken, eggs, avocado, tomatoes, corn, and blue cheese crumbles.
Serve and enjoy!