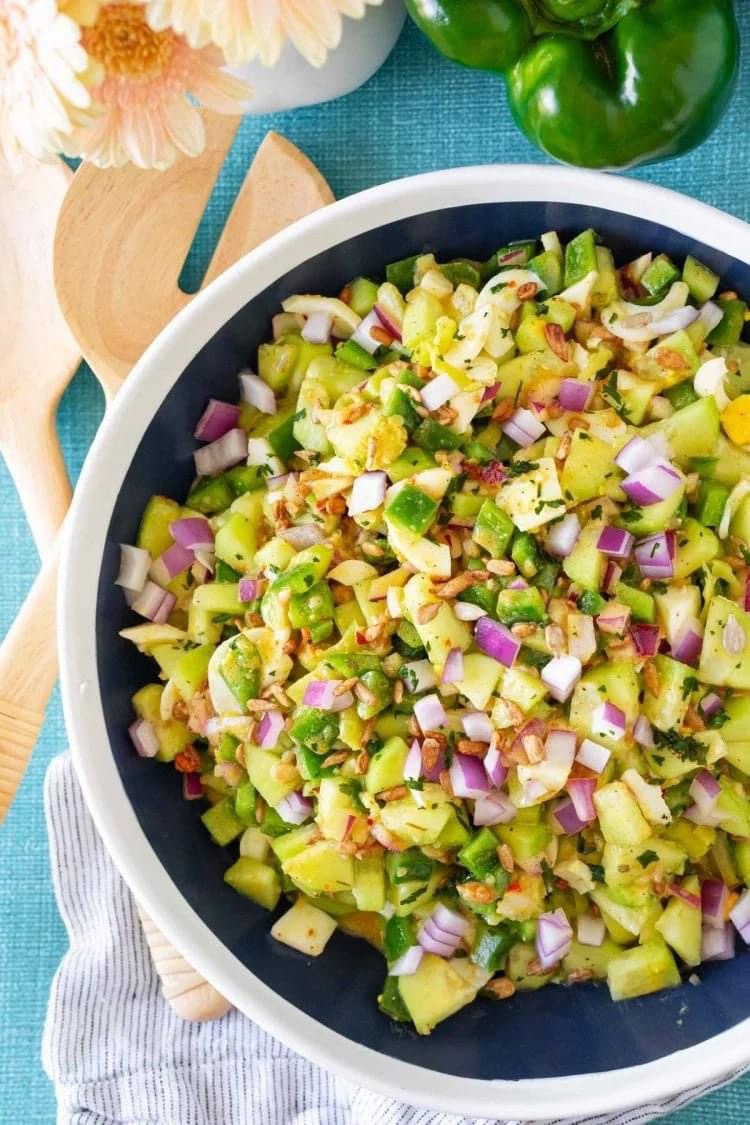 Hot Girl Summer Salad; It's so easy and makes for a refreshing lunch or snack! Follow me for healthy recipes and inspiration for healthy living!
Hot Girl Summer Salad
INGREDIENTS:
-2 cucumbers peeled and diced
-2 green bell peppers diced (or color of your choice!)
-½ red onion finely diced
-4 hard boiled eggs peeled and chopped
-¾ cup zesty Italian dressing
-½ cup sliced pepperoncini peppers
-¼ cup roasted sunflower kernels
-½ teaspoon garlic powder
-½ teaspoon paprika
-¼ teaspoon ground black pepper
INSTRUCTIONS
Chop the cucumbers, bell peppers, onion, and eggs and add to a large bowl.


Add the dressing, pepperoncini peppers, sunflower kernels, garlic powder, paprika, and ground black pepper and toss until evenly combined.
ENJOY!
**Store any leftovers in an airtight container in the refrigerator for up to 3 days.