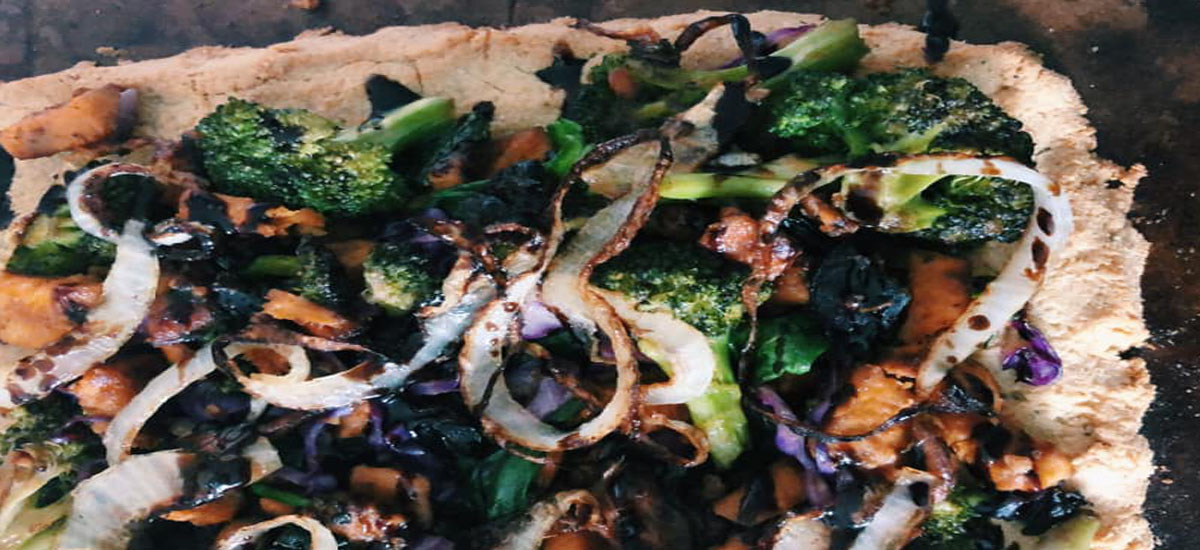 Almond Flour Pizza Crust, an easy gluten-free pizza crust recipe that is a great low carb option. Based on my almond flour biscuit recipe, this pizza crust is crispy on the bottom and soft inside. Top with your favorite pizza toppings for an easy dinner.
Let's get started on this Almond Flour Pizza Crust. Before you get started, be sure to preheat your oven so it's ready to go when your crust is done.
In a mixing bowl, mix together the almond flour, Italian seasoning, garlic powder, and salt until well combined.
Then stir in the cooled melted butter and eggs and stir until combined.
Press the dough on the bottom of a greased cast iron pan. I used shortening to grease the pan but you could also use oil. Make sure the dough is flat and even. I used a 10-inch cast iron pan but you could use one slightly smaller or larger.
Bake the crust at the bottom of your oven, for about 12-15 minutes or until browned around the edges. I like baking the crust toward the bottom of the oven so that the bottom is crispy.
Then remove the crust from the oven and add your favorite pizza or tomato sauce, cheese, and toppings and place back in the oven for a few minutes until cheese has melted.
The picture has sautéed sweet potato, onion, broccoli, spinach, purple cabbage, and through sautéed tomatoes ? on after this shot. Topped with balsamic glaze (since that makes everything even better)
Once your pizza is done, you can cut out slices using a sharp knife. You might need to use some kind of spatula, fork, etc. or something for that first piece to get out. Then the rest of the slices should come out a lot easier.