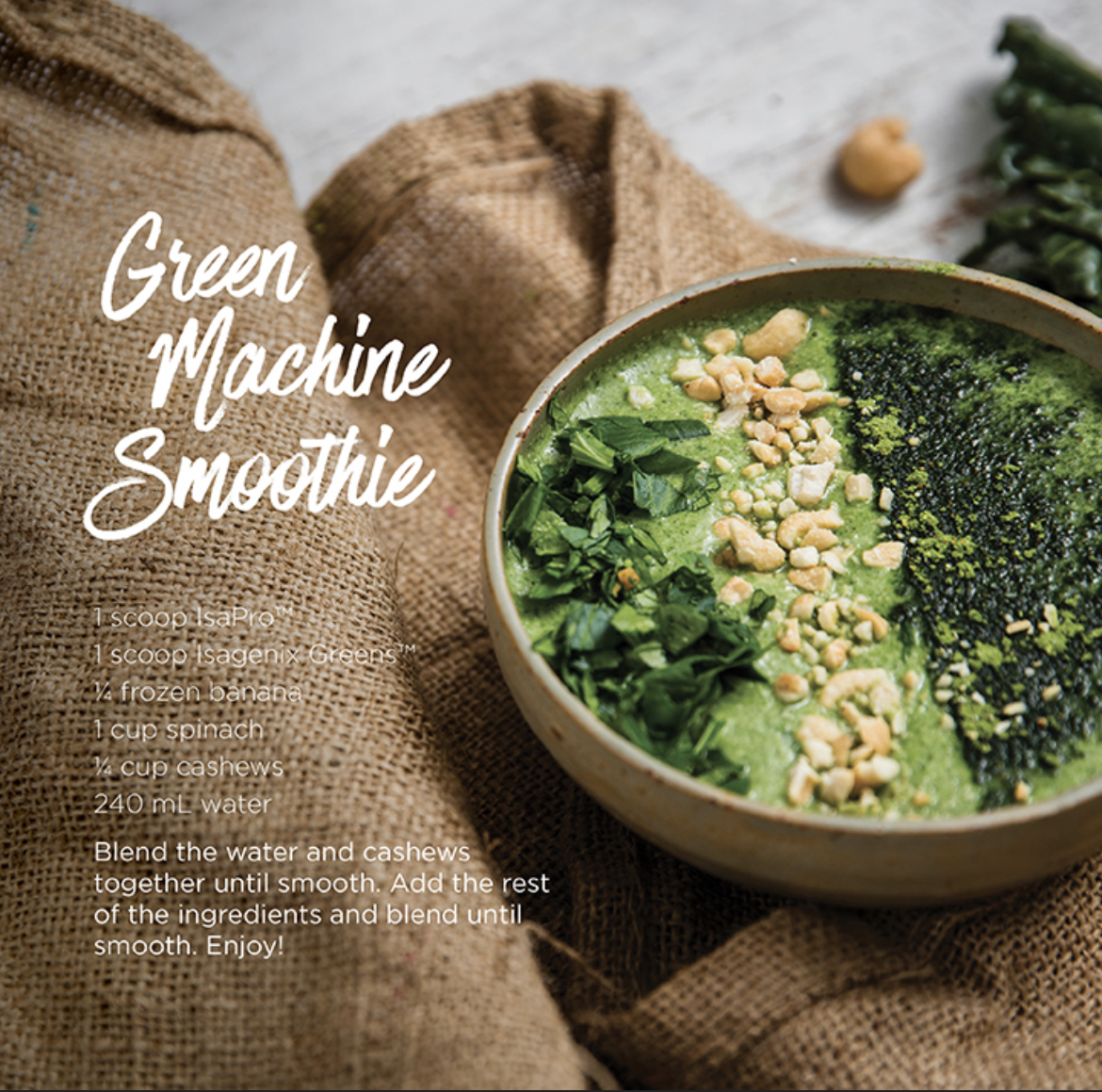 Monday's deserve a little extra and today is no different.
Green🥬 Machine Smoothie
💚1 scoop IsaPro or Isalean
💚1 scoop Isagenix Greens
💚1/4 frozen banana
💚1 cup of spinach
💚1/4 cup of cashews
Blend the water and cashews together until smooth. Add the rest of the ingredients and blend until smooth. Enjoy.