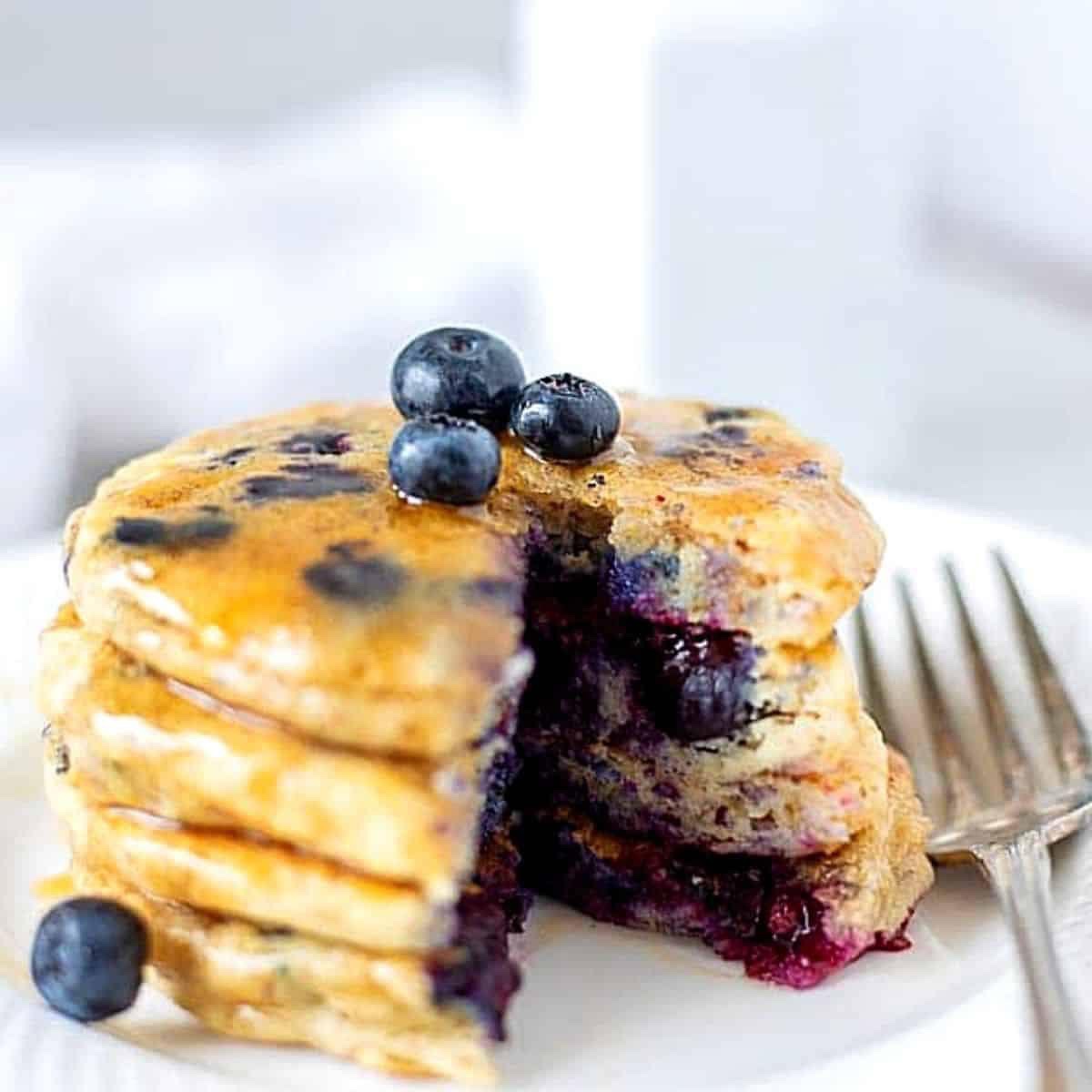 You don't have to always drink your shakes‼️
These pancakes are AMAZING! 🥞🥞🥞
Yes, you can have 3 pancakes instead of a shake, this recipe is ONE Serving.
And super easy to make too.
Chef inspired, Kid tested, Moms appproved!!!👍🎉
ISA BLUEBERRY MUFFIN PANCAKES
Prep Time: 5 minutes
Cook time: 3 1/2 minutes
Serves: 1
Ingredients
2 scoops BLUEBERRY MUFFIN Shake (limited edition available 7/6)
20 blueberries
1 tablespoon gluten-free flour
1/8 tsp baking powder
1/8 tsp cinnamon
1/4 cup unsweetened almond milk
1 large egg white
Coconut oil spray
Directions:
In a bowl, combine Isalean shake, flour, baking powder and cinnamon. In a separate bowl, whisk milk and egg white until incorporated.
Add milk mixture to dry ingredients, and whisk until blended.
Heat a non stick sauté pan to low-medium heat, then lightly coat with coconut spray. For each pancake, spoon 3 tablespoons batter onto hot sauté pan.
Add blueberries if desired.
Cook for two minutes, then turn pancakes over and cook second side an adiditional 1 1/2 minutes.