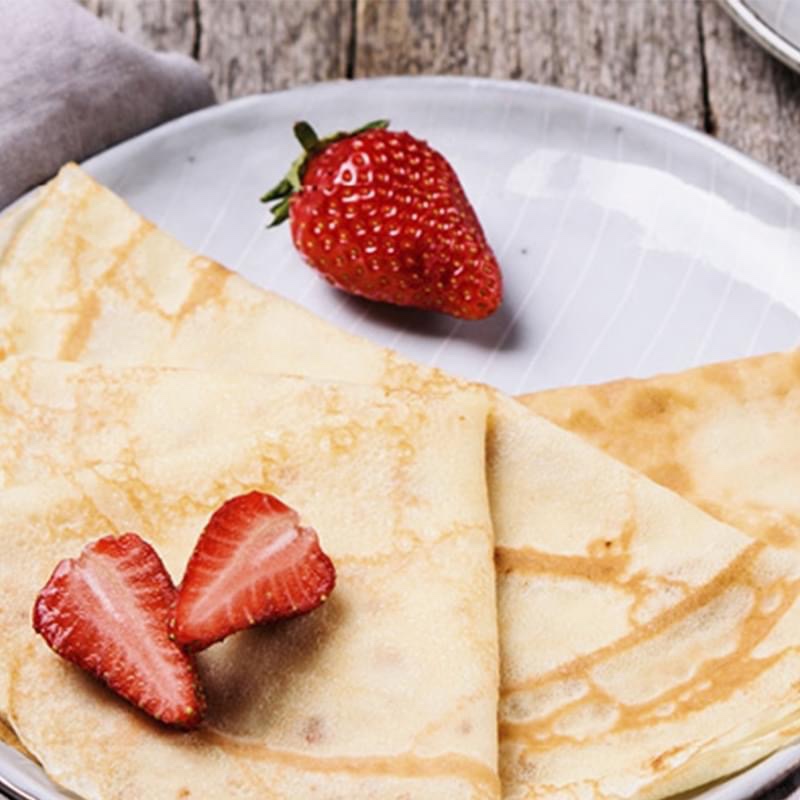 Here is a great alternative to your morning shake.
PLANT-BASED STRAWBERRY CREPES
INGREDIENTS
• packet Strawberry, chocolate, or vanilla IsaLean Shake Plant-Based
• 1 cup vegan egg whites or other egg white substitute
• 1/4 strawberries, sliced
• 1/4 cup blackberries
• 1/4 cup blueberries
• 1 dollop whipped coconut cream (optional)
INSTRUCTIONS
• Heat nonstick skillet over medium heat.
• Whisk together egg white substitute and Strawberry IsaLean Shake Plant-Based in large mixing bowl.
• Pour 1/4 of mixture in skillet and rotate around to spread batter thin.
• Cook until lightly brown on the bottom.
• Flip and cook the top until lightly browned.
• Top with fruit and coconut whipped cream.
• Enjoy!