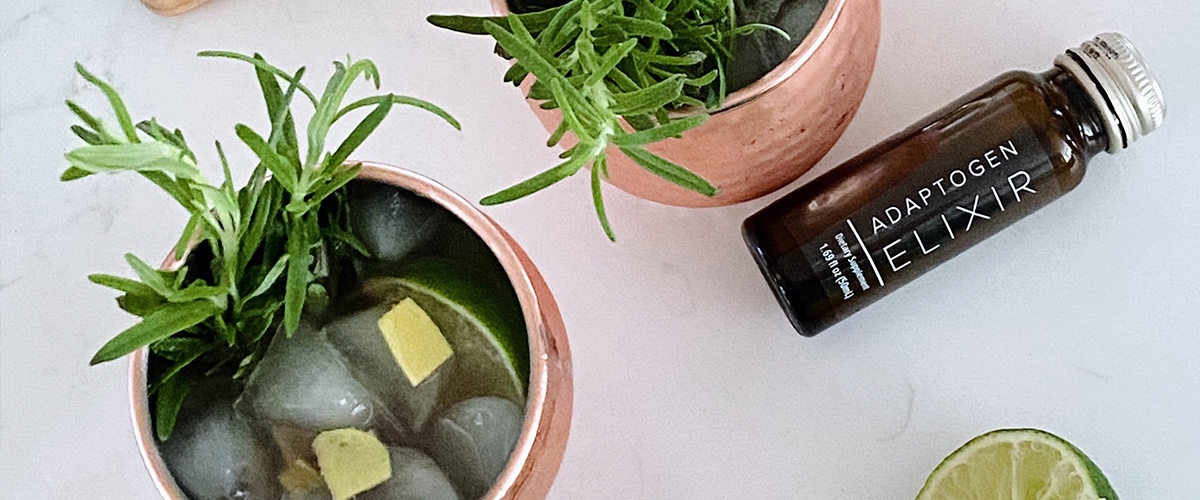 Wellness Mule ✨
This light and refreshing beverage is packed with ingredients chosen to support mental wellness.* Not too sweet, the perfect way to dress up and enhance the kombucha and rose flavors of Adaptogen Elixir, making it a sip-able refreshment to share.
Ingredients:
• 1 bottle Adaptogen Elixir
• 4-6 ounces of ginger beer
• Juice of ½ lime
Garnish: Sliced ginger, sprig of rosemary, wedge of lime
Directions:
1. Fill your glass with lots of ice.
2. Add Adaptogen Elixir, ginger beer, and lime juice.
3. Mix.
4. Garnish and enjoy!