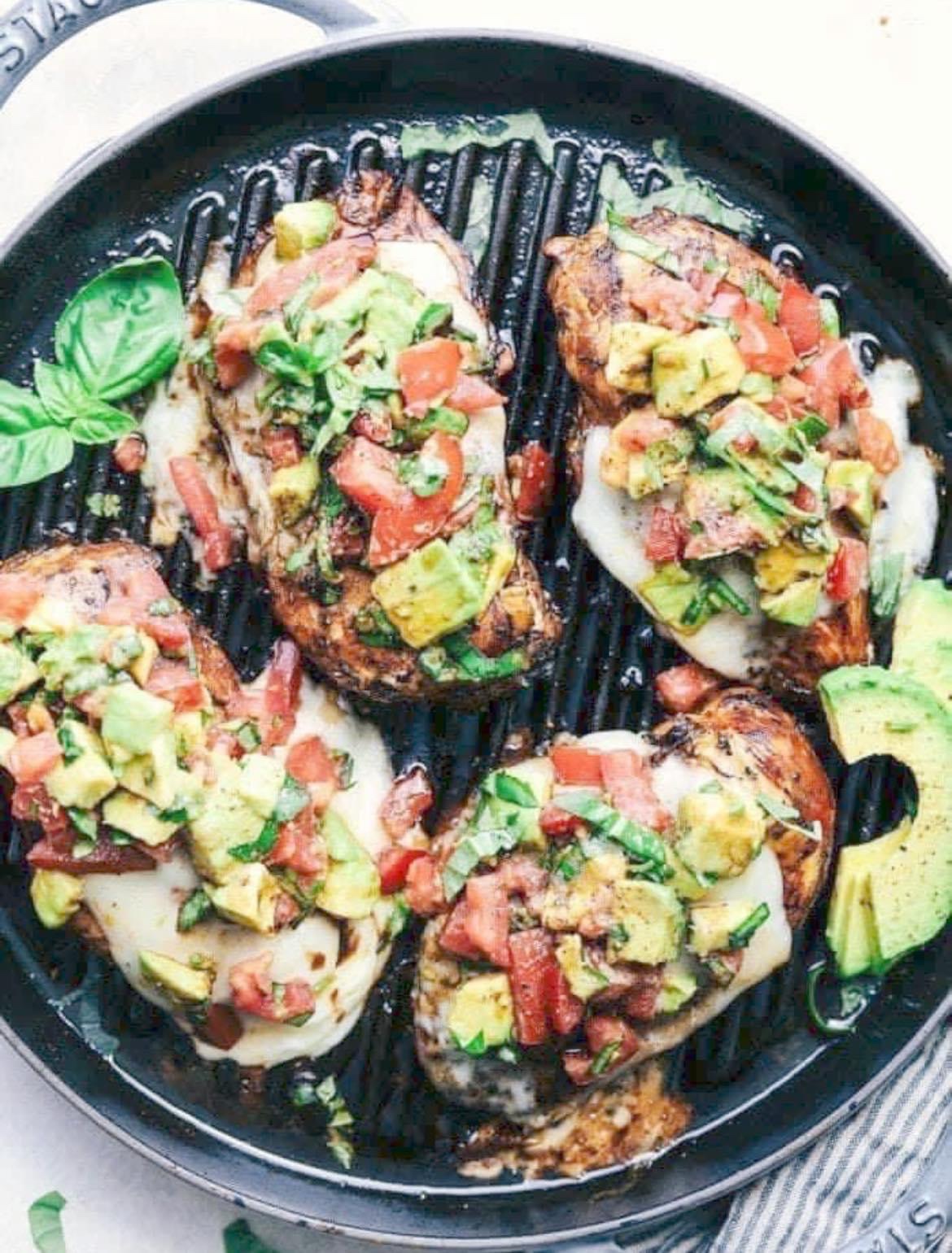 INGREDIENTS
¾ cup balsamic vinegar
¼ cup honey
3 cloves garlic, minced
2 Tablespoons olive oil
2 teaspoons italian seasoning
½ teaspoon salt
¼ teaspoon pepper
4 boneless skinless chicken breasts
4 slices mozzarella cheese
2 avocados, diced
3 roma tomatoes, diced (any tomato will work)
¼ cup fresh chopped basil
salt and pepper
balsamic vinegar for drizzling (optional)
INSTRUCTIONS
In a medium sized bowl whisk the balsamic vinegar, honey, garlic, olive oil, italian seasoning, and salt and pepper. Add the chicken breasts and coat. Marinate for 30 minutes.
Meanwhile, in a small bowl add the avocado, tomato, basil and salt and pepper to taste. Set aside.
Heat the grill to medium high heat. Grill the chicken on each side about 6 minutes or until cooked throughout and no longer pink. Top with mozzarella cheese and avocado, tomato basil mixture. Drizzle with balsamic vinegar and serve immediately.